Tuscola Conservation District

QUESTIONS? CALL TODAY 989-673-8174 ext. 3

Tuscola Conservation District ®             1075 Cleaver Rd Caro, MI 48723               Phone 989.673.8174 ext. 3                     Fax 1.855.693.2497  

Sustaining The Land for Future Generations

Other items  

Native and Switchgrass Seed

Grass Seed Mixes (suitable for use with NRCS Conservation Practices)

Fertilizer Containment Signs (suitable for use with NRCS Conservation Practices)

K-12 Educational Presentations

Tree Sale 

Information

Helpful Guides:

Office Hours

​8:00 a.m. to 4:30 p.m.

Monday to Friday

Closed on all

Federal Holidays

​   

Board meetings are held the second Monday of each month

What's New?

2014 
Fruit Tree Pruning Workshop
 is set for 
March, 20th at the Caro Tech Center. 
We will begin with registration and donuts & coffee at
8:30am. Workshop begins at 
9am and ends at Noon. 
New Article


We maintain strong partnerships with:                                                                 Tuscola County Drain Commission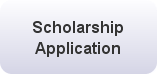 Our customers are really important to us, and our friendly staff makes certain you are 100% satisfied. 

Answers to your questions!  If we don't have the answers to your questions we'll be happy to take the time to help you find someone who does! 


Available to area producers.  Contact the office for availability!